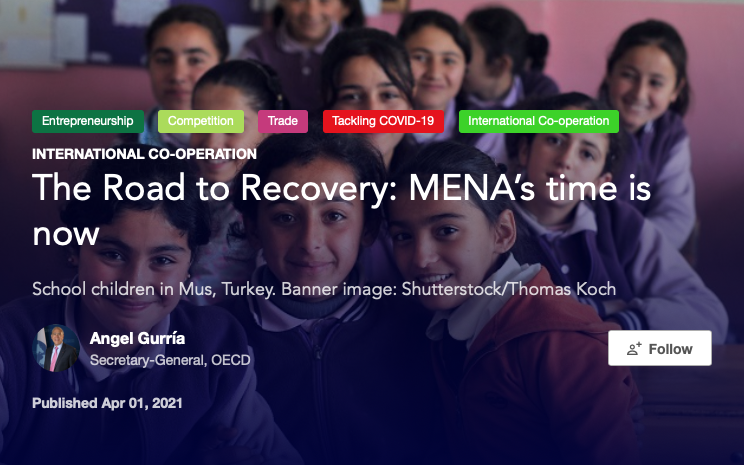 THE FORUM NET WORK – Angel Gurría Secretary-General, OECD – Published
As we pass the one-year mark since the COVID-19 pandemic went global, governments around the world are engaged in a battle on multiple fronts. On the one hand, they are acting decisively to protect their citizens' lives and livelihoods, while helping their economies weather one of the worst crises of the modern era. Yet at the same time, governments must also look ahead to plan for recovery, which will require an honest assessment of past shortfalls and the political will to correct them in order to build back better.
The Middle East and North Africa (MENA) region also faces this dual challenge, and has shown strong resilience in many areas. It has been relatively successful in containing the spread of the virus compared to other regions around the world. It has also been active in vaccination roll-out, albeit unevenly across the region. Although drops in demand for oil and trade disruptions have contracted economic output, early evidence suggests that the crisis has had unexpected positive effects in other areas, notably in spurring digitalisation. In Jordan, for example, 80% of businesses intend to change their business models post-COVID, of which 56% plan to intensify digitalisation.